About us
Katrina Kieffer-Wells – Senior Garden Design Tutor
The Senior Course Leader at Bud to Bloom is Katrina Kieffer-Wells. Katrina formed garden design and build company Earth Designs in Spring 2003. Katrina has been a keen gardener since childhood and worked as a florist for many years. After graduating from university in 1998 with a degree in Creative Arts, Katrina went to work as a producer for a prestigious design and events company based in London's West End. She left in 2002 and decided to couple her love and knowledge of gardening with her creative skills and experience of event management. Earth Designs was born. Since then Katrina and her husband Matt have grown Earth Designs into a successful company with over 250 designs and 100 builds under their belt. Unlike many other garden designers, she has a hands-on, dynamic style allowing the client to become very much a part of the design process. Her work has featured in numerous national newspapers and lifestyle publications over the years.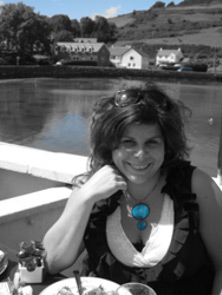 ---
Matt Kieffer-Wells – Senior Landscaping Tutor
Matt has run Earth Designs with Katrina almost from the start. He is responsible for the build side of the business, managing projects from the contractual stage through to completion. Once Katrina has finished creating her magic Matt will take over, co-ordinating all contractors, suppliers and staff on-site and acting as the first port of call for the client. He has built or overseen almost all the projects Earth Designs have undertaken and has developed an excellent working knowledge of most aspects of garden construction, including material selection.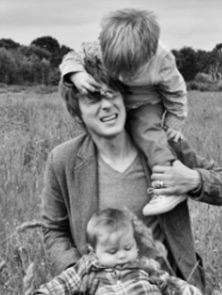 ---
Jules Bassett - Senior Florist
Jules' floristry career began over 20 years ago when she landed a job at a well-known chain of florists with shops in several major London railway stations. The quantity and diversity of customers Jules served meant that she quickly learned a vast amount about flowers and floristry in general.
She went on to work for internationally celebrated florist, Jane Packer, where she cultivated an eye for detail and style, and an understanding of the true beauty flowers. Jules' career has also included work for renowned London companies Moyses Stevens and Wild at Heart, plus freelance contracts for major events. Her experience and professionalism has enabled her to develop a varied portfolio encompassing a wide range of disciplines, from long-term contracts decorating offices, restaurants and across London to weddings and one-off corporate events.
For the past few years Jules has taken a break from floristry to concentrate on being a mum, but she has recently returned to her passion and is ready to pass on her knowledge to give you the basic skills to get the very best out of your flowers.